Rockingham Co. sheriff warns community of black bear sighting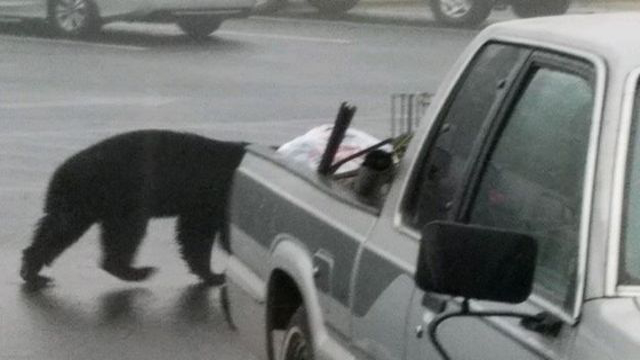 ROCKINGHAM COUNTY, N.C. -- The Rockingham County sheriff is warning the community to "use caution" after an apparent bear sighting in the county earlier this week.
Sheriff Sam Page posted to his Twitter page on Tuesday night a picture of a black bear walking in a parking lot behind a parked pickup truck.
The sheriff says in the tweet that the bear was spotted near the new courthouse in the Wentworth business district.  
He warns, "Use caution and do not approach. Contact 911."
SPECTRUM NEWS COMMUNITY SPONSORSHIPS