Florida Hurricane Irma evacuee wins $10K in NC lottery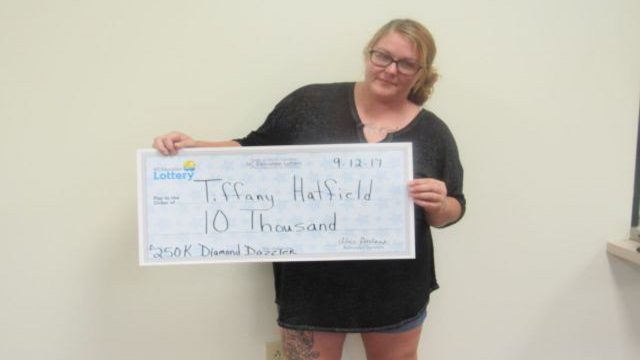 ROCKY MOUNT, N.C. -- A Florida Hurricane Irma evacuee won some much-needed cash while in the Tar Heel State.
Tiffany Hatfield, from Ocoee, Florida, right outside of Orlando, won $10,000 on a scratch-off ticket while in North Carolina.
Hatfield purchased the winning ticket at the Circle K on Sunset Avenue in Rocky Mount.
She says she plans on using the money to help repair her home from any damage from Irma.
Hatfield told lottery officials she was on her way to Virginia when she realized she had a winning ticket. She reportedly screamed and said she felt very happy.
SPECTRUM NEWS COMMUNITY SPONSORSHIPS