Parents allegedly left toddler in car during Livingston burglary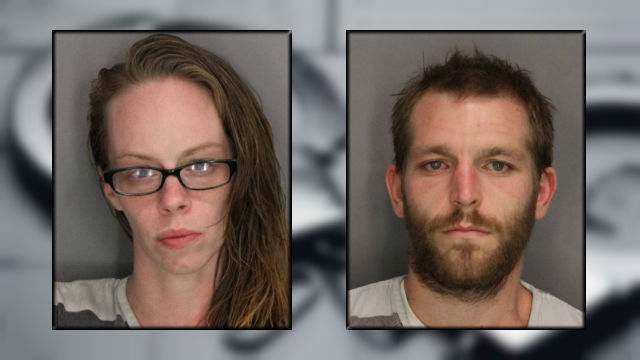 Greenport parents are accused of leaving their toddler in the car while they burglarized a home.
The Columbia County Sheriff's Office says Brock Miles and Katherine Hopper broke into a home in the town of Livingston just after 3 p.m. Tuesday.
Deputies say while they were inside, they left their 2-year-old in the car.
The homeowner, who saw a suspicious vehicle in their driveway, was able to give deputies a description.
Deputies located Miles and Hopper and took them into custody and recovered the stolen property.
Miles and Hopper are facing a number of charges including burglary and endangering the welfare of a child. Hopper is also facing drug charges.
The two were arraigned and sent to Columbia County Jail. They're due back in court Thursday morning.  

Spectrum customers get full access
to all our video, including our live stream.