No Gilmore, no Darby, no problem for Bills D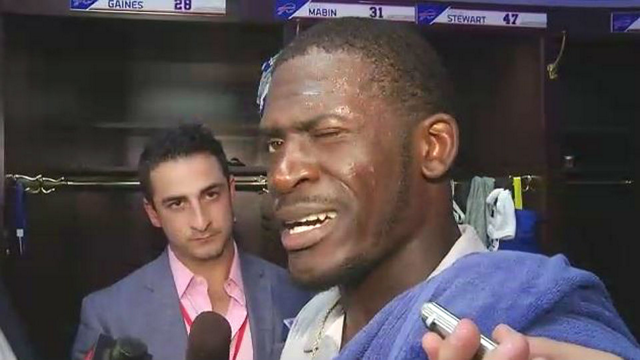 ORCHARD PARK, N.Y. -- Bills defensive backs posted another solid performance in their win over the Broncos. In particular, rookie Tre'Davious White showed the ability to bounce back.
The rookie was picked on throughout the day back on Sunday, ended up finishing with a total of seven tackles and an interception late in the game to help put Denver away.
However, things don't get any easier with Julio Jones, Mohamed Sanu and the high-octane Atlanta Falcons offense coming up.
"It's good to be coming off a good game if you're Tre'Davious because of the type of wide receivers we are going to see this weekend," said Lezlie Frasier, Bills defensive coordinator. "So really encouraged by his play, but we'll have a big challenge on Sunday for sure. Like I said before, you are going to have your ups and downs and a defensive back you have to have a short tem memory and if you have that and never let your confidence waiver you'll be fine."
Spectrum customers get full access
to all our video, including our live stream.