2017 STORM NAMES:
Arlene
Bret
Cindy
Don
Emily
Franklin
Gert
Harvey
Irma
Jose
Katia
Lee
Maria
Nate
Ophelia
Philippe
Rina
Sean
Tammy
Vince
Whitney
INTERACTIVE RADAR:
STORM SAFETY: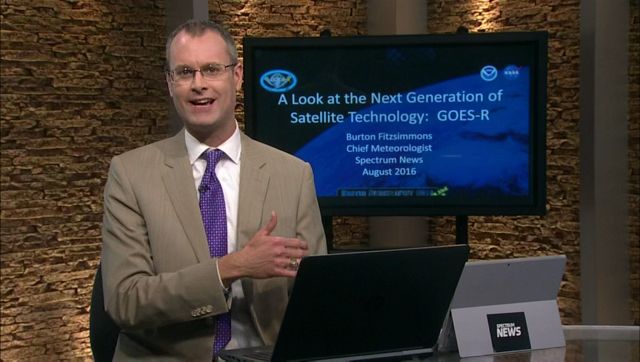 The next generation of weather satellite technology will provide three times more data and four times better resolution, and do it all five times faster than the current technology.
Thursday, November 17, 2016 at 10:22 AM CST
MARY WASSON REVIEWS HISTORY OF TEXAS FLOODS:
ADAM KRUEGER REVIEWS TORNADO SAFETY:
KELLY SLIFKA REVIEWS LIGHTNING SAFETY:
STORM PREP:
Do you have a communications plan for you and your family? Having a plan in place well ahead of time is essential. Here are a few things to keep in mind before, during and after a storm.
What to do before the storm
Staying safe during the storm
Filing insurance claims
"Turn Around, Don't Down" & other safety tips
STORM SUPPLY CHECKLIST:
Be prepared ahead of time by assembling a supply kit ahead of time, so you're not rushing to the busy stores right before a storm hits. Here's what you need and how to get it.
What should be in your storm kit
House prep checklist
Medical needs
Preparing your pet
HURRICANE QUIZ:
Are you a weather expert? Take our interactive quiz and put your knowledge of tropical storms, hurricanes — past and present — to the test. [START QUIZ]
HURRICANE MYTHS:
To duct tape or to not duct tape? Should you fill your bathtub for drinking water? Here's the lowdown on several common hurricane myths. [SEE MYTHS]